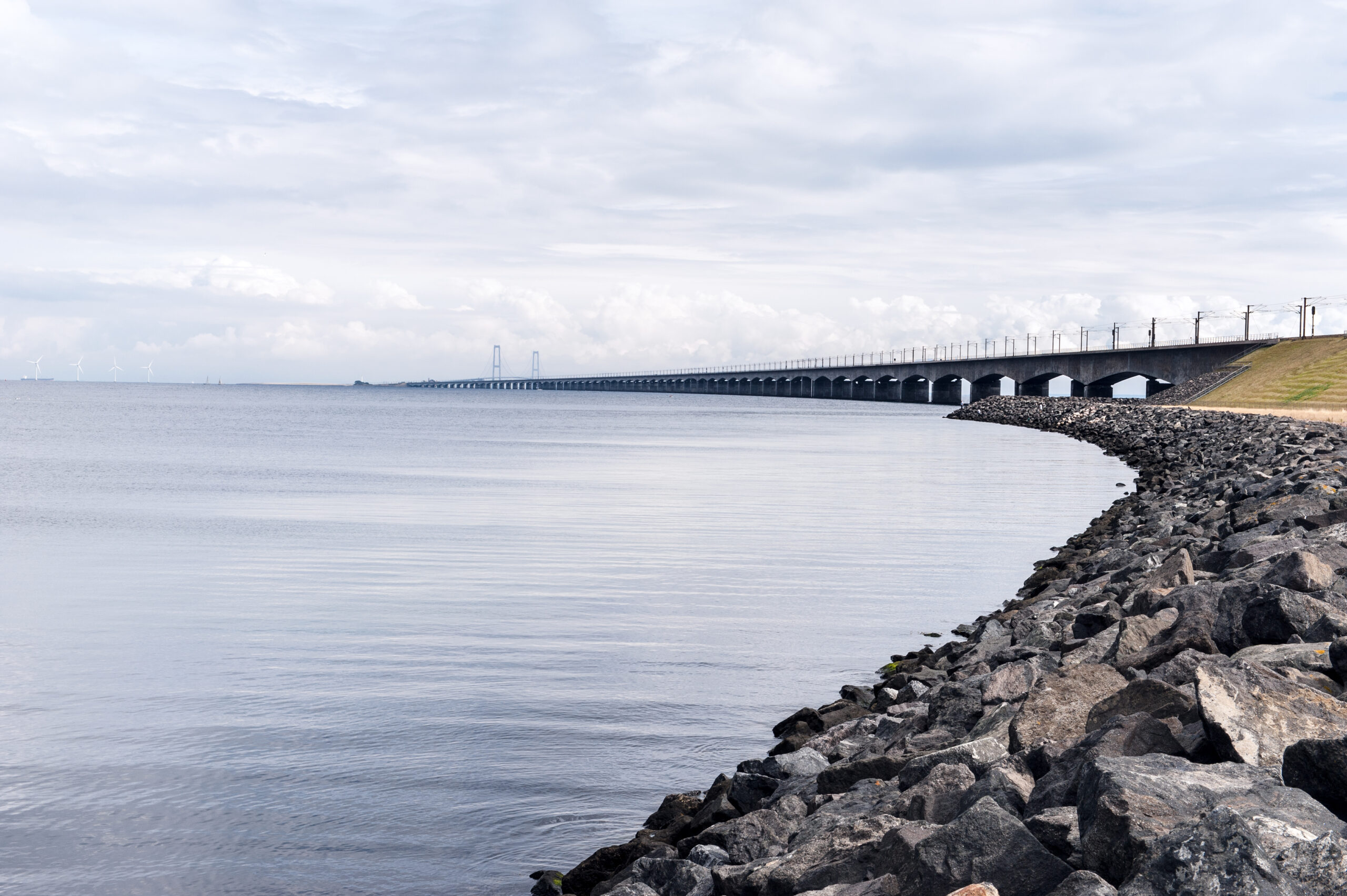 Great Belt
West bridge
Project owner: Sund & Bælt
KI: Monitoring
Where: Storebælt, Denmark
When: 2015-2020
Great Belt
West bridge
Project owner: Sund & Bælt
KI: Monitoring
Where: Storebælt, Denmark
When: 2015-2020
Monitoring for better maintenance
The Great Belt Bridge (Storebæltsbroen) connects the two major Danish islands Zealand and Funen. Part of maintaining the bridge lies in a number of sensors and dataloggers monitoring change in inclination, weather and movement among other factors. In 2015 we installed sensors on the western part of Storebælt as part of a complete new Structural Health Monitoring system (SHMS). Shortly thereafter we started working on a new monitoring software to ease the collection and analysis of the data coming in on the West Bridge.
User-friendly SHMS software
The software includes graph tools, graphic representation of all installed sensors, easy access to all logged data, error logs and possibilities to compare and analyse data directly within the program.
The participants
KI (with sister company AMEG) was hired as main contractor with MKS Ent. as consultants by Storebælt A/S
Our role
Design, produce and install  a complete, new and modern, SHM system for the West Bridge including the monitoring software. All aspects of the program were developed in-house including programming and graphical user interface.
Different sensor types: vertical and horizontal movement sensors.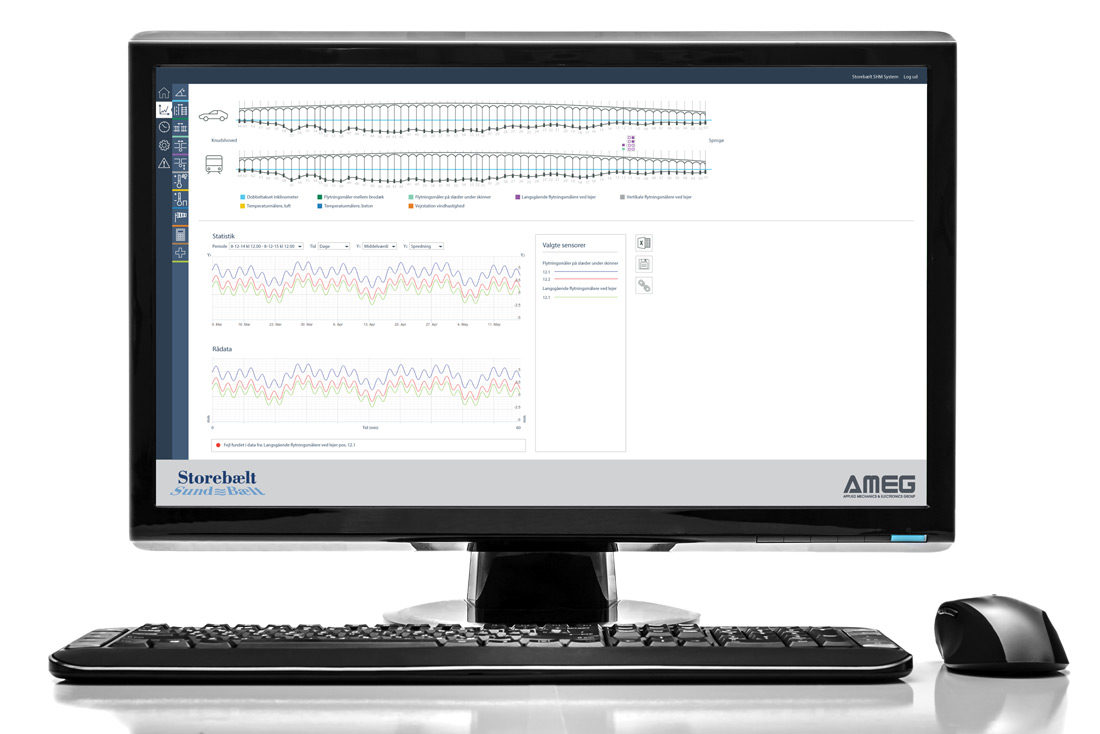 The tailor-made SHMS software makes it easy to monitor the bridge.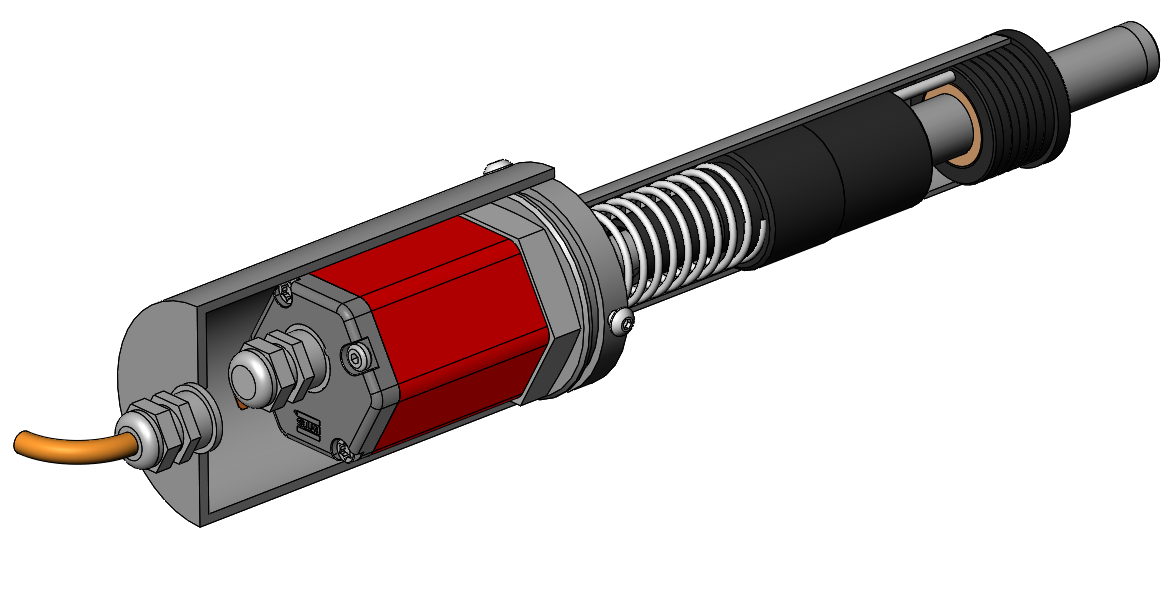 Horizontal movement sensor