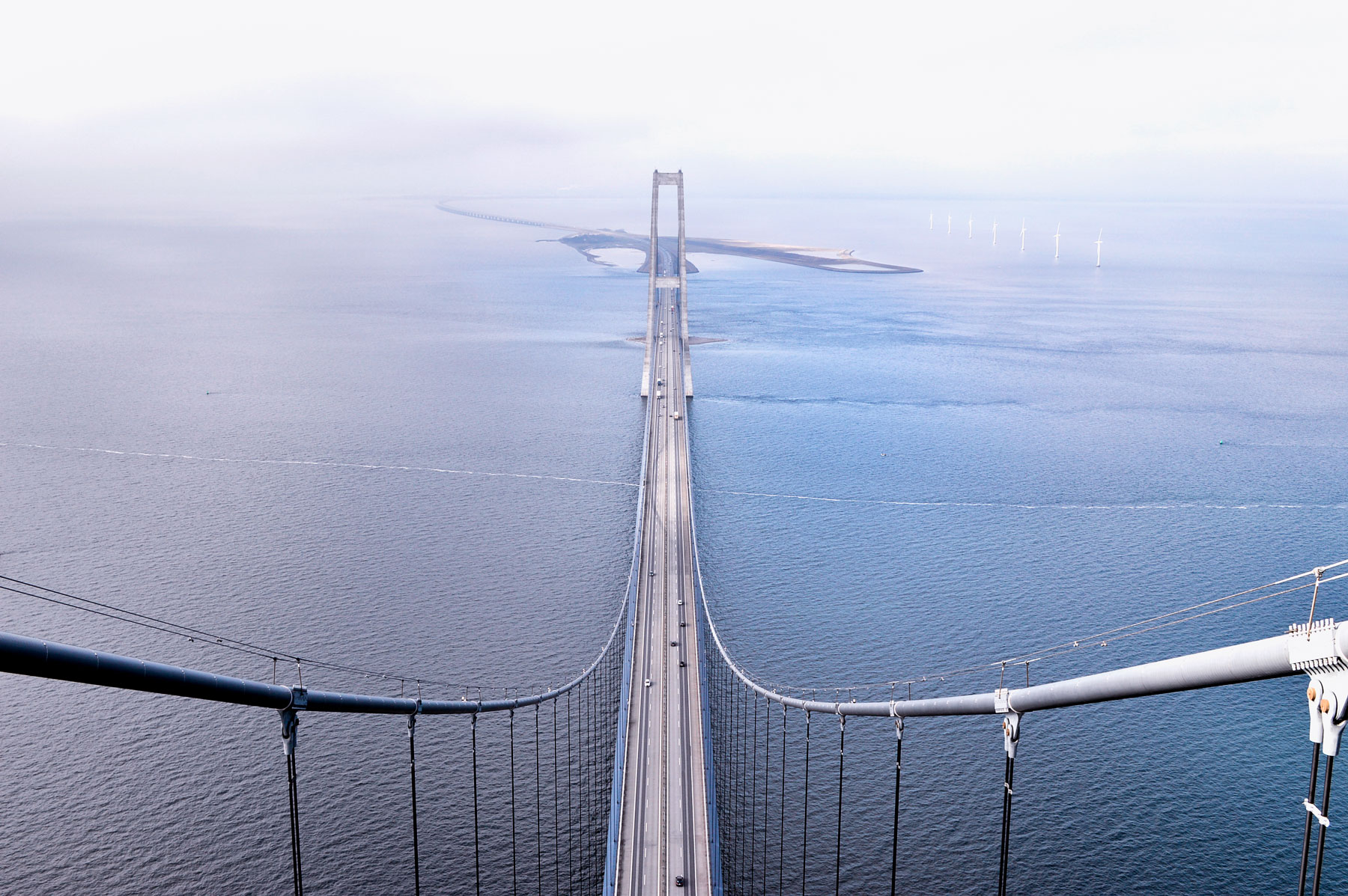 The Great Belt, Eastern bridge
Client: Sund & Bælt
KI: Monitoring
Where: The great belt, Denmark
When: 2017-present
The Great Belt,
Eastern bridge
Client: Sund & Bælt
KI: Monitoring
Where: The great belt, Denmark
When: 2017-present
Digitization and updating of the monitoring on the suspension bridge
The Great Belt link connects Zealand and Funen in Denmark. The eastern bridge (suspension bridge) is to date still the longest single-span suspension bridge outside Asia, and the Great Belt Link is the longest link over open water in Europe. In 2017, KI was hired to expand the existing Structural Health Monitoring System to also include the Eastern Bridge of the Great Belt Link. Here, existing displacement sensors and hydraulic buffers at moorings were to be monitored and existing sensor systems included in the Konmos data platform. Konmos was also changed from being a local system to operating in the cloud as part of the Great Belt digitization project.
New data loggers
The existing sensors on bridge bearings and hydraulic buffers were connected to KI data loggers, which send data directly to Konmos in the cloud. The data loggers take analogue milliampere signals from sensors and convert them into digital values that can be visualized and give alarms on the Konmos data platform.
External sensor systems
In order to create a common place where data from the entire Eastern Bridge could be visualized and compared, the existing individual sensor systems were set up on KI's data platform Konmos. Previously, employees at the Great Belt Bridge had to log in to specific physical machines at the bridge to retrieve data, whereas they can now access all data via a browser. The systems included were GPS sensors in pylons and on the deck, TMD (Tuned Mass Dampers) sensors from the bridge deck, accelerometers on the hangers and weather stations.
Participants
KI Consulting Engineers were hired by Storebælt A/S as consultants. External companies that supply data to Konmos include, among others, GeoTeam.
Our role
KI was responsible for delivering a comprehensive Structural Health Monitoring System for the Eastern Bridge of the Great Belt Link. The system creation included replacing data loggers on the Eastern Bridge, creating the Eastern Bridge in the existing data platform Konmos, and inserting other sensor systems on the Eastern Bridge in Konmos.
---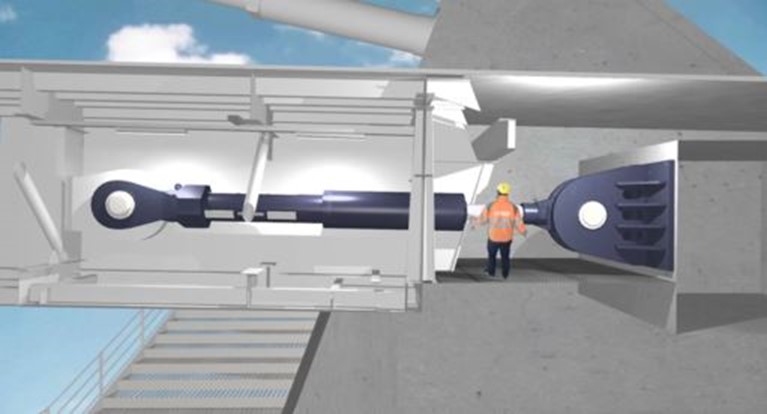 Hydraulic buffers (shock absorbers) in the moorings.
Screenshots from the Konmos data platform.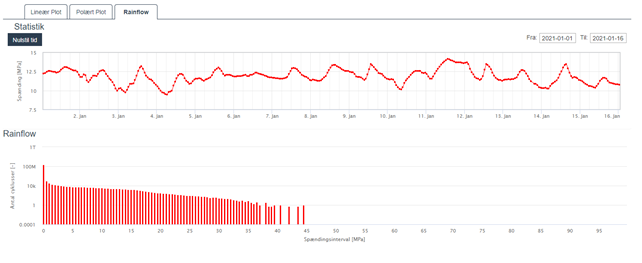 Rainflow count result.